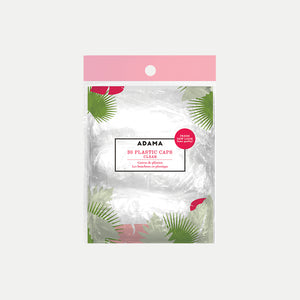 30 Pack Shower & Processing Caps
Sale price Price $4.00 Regular price
Soft cotton elastic band: ADAMA's Shower Caps are designed to protect against humidity during showers and keep hair secure during deep conditioning treatments, whether they last a few minutes or a few hours! Our shower cap design and soft cotton elastic band are both comfortable and convenient.
For hair coloring and conditioning: Our clear elastic hair processing caps are ideal for hair coloring and deep conditioning treatments, this product will keep your hair moisturized and healthy.
Disposable and economical protection: Each pack contains 30 clear disposable plastic shower caps for single use and sanitary protection. Use our extra large shower caps to help to preserve blowouts while showering.
Large volume, no problem: This extra large disposable shower cap is a favorite of those with large volume styles, offering premium protection for a multitude of hair lengths, textures, and styles.